Tree tops ablaze with color.
Crispy air in the early mornings.
Plump pumpkins adorn front porches.
Scents of cinnamon & spice fill the air.
It's easy to see why fall is a favorite time of year for most.
All these things may warm my heart, but I leave it up to my wardrobe to keep the rest of me cozy. With the weather just right for layering, without the hassle of soggy snow, fall sets the stage for showcasing my favorite fashion trends... Hello chunky sweaters, leg-loving denim, hats, scarves, and cute shoes to boot(s)!
~Here is my fall fashion wishlist~
1. classic blazer
2. faux leather jacket
3. chunky cable sweater
4. structured riding boots
5. great everyday bag
6. chambray shirt
7. trouser jeans
8. maxi skirt
9. gauzy blouses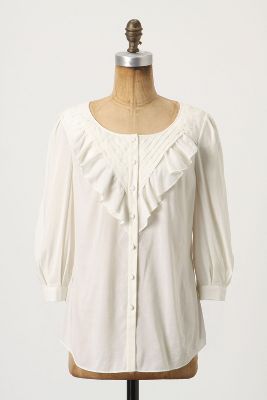 10. bold accessories
isn't it all just fabulous? But let's be honest, I would just be all dressed up with no place to go,
unless walking the dogs and grocery shopping count! Oh, they do you say? Well I have to agree!
What's on your list?